Uniform
Pupils are expected to wear the school uniform.
ALL ITEMS OF CLOTHING SHOULD BE CLEARLY NAMED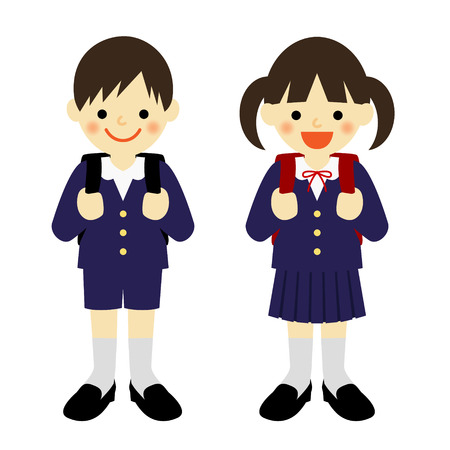 Trainers are not acceptable for everyday footwear
Hair accessories should be navy blue and are to be kept to a minimum
Children should not have dyed hair or patterns shaved into it
Uniform

Navy tunic, skirt or long trousers (no black or grey)
Navy or grey or black short trousers (smart, tailored)
Light blue and white checked summer dress
Pale blue polo-shirt or pale blue shirt or blouse with reveres
Navy V-neck sweatshirt, pullover or cardigan (without hood)
Sensible black, navy or white low-heeled shoes or sandals (no clogs, 'jellies' or 'crocs' please for safety reasons)
White or navy socks or navy tights (socks/tights are to be worn all year round)
P.E.
White crew neck T-shirt (no motifs)
Loose fitting navy shorts (no leggings or football shorts or skorts)
Black plimsolls or trainers (must be velcro)
Optional – Navy tracksuit for outdoor PE
Other Necessary Items
Book bag
P.E. Bag (named)
Waterproofs and wellies for Forest School
We would like to remind parents that the latest fashion trend for boys of having very short sides with longer hair on top, ie a significant difference in length, where the hair is not blended in or graduated, is not a permitted hairstyle for school. There is a very fine line between what is acceptable and what is not acceptable and we ask parents to be mindful of this when having their children's hair cut. Please keep fashion trends/styles for holidays only and ensure that your child's hairstyle conforms to the school policy, as having to confront parents often causes distress.
Purchasing Uniform Items
Items are available from any local department store.
The following logo items are available to purchase online from our uniform supplier JW Sports - www.jwsports.co.uk:
| | |
| --- | --- |
| Navy V-neck sweatshirt with school logo | (present cost - £12.50) |
| Navy cardigan with school logo | (present cost - £13.25) |
| Blue Polo Shirt with school logo | (present cost - £6.50) |
| White PE t-shirt with school logo | (present cost - £5.50) |
| Book bag | (present cost - £5.85) |
FEPIS (Friends of East Preston Infant School) operate a recycled uniform shop and hold regular sales. They are also happy to source individual items - you can e-mail fepis@epinf.co.uk with your requests and these can be left at the school office for you to collect.