About Us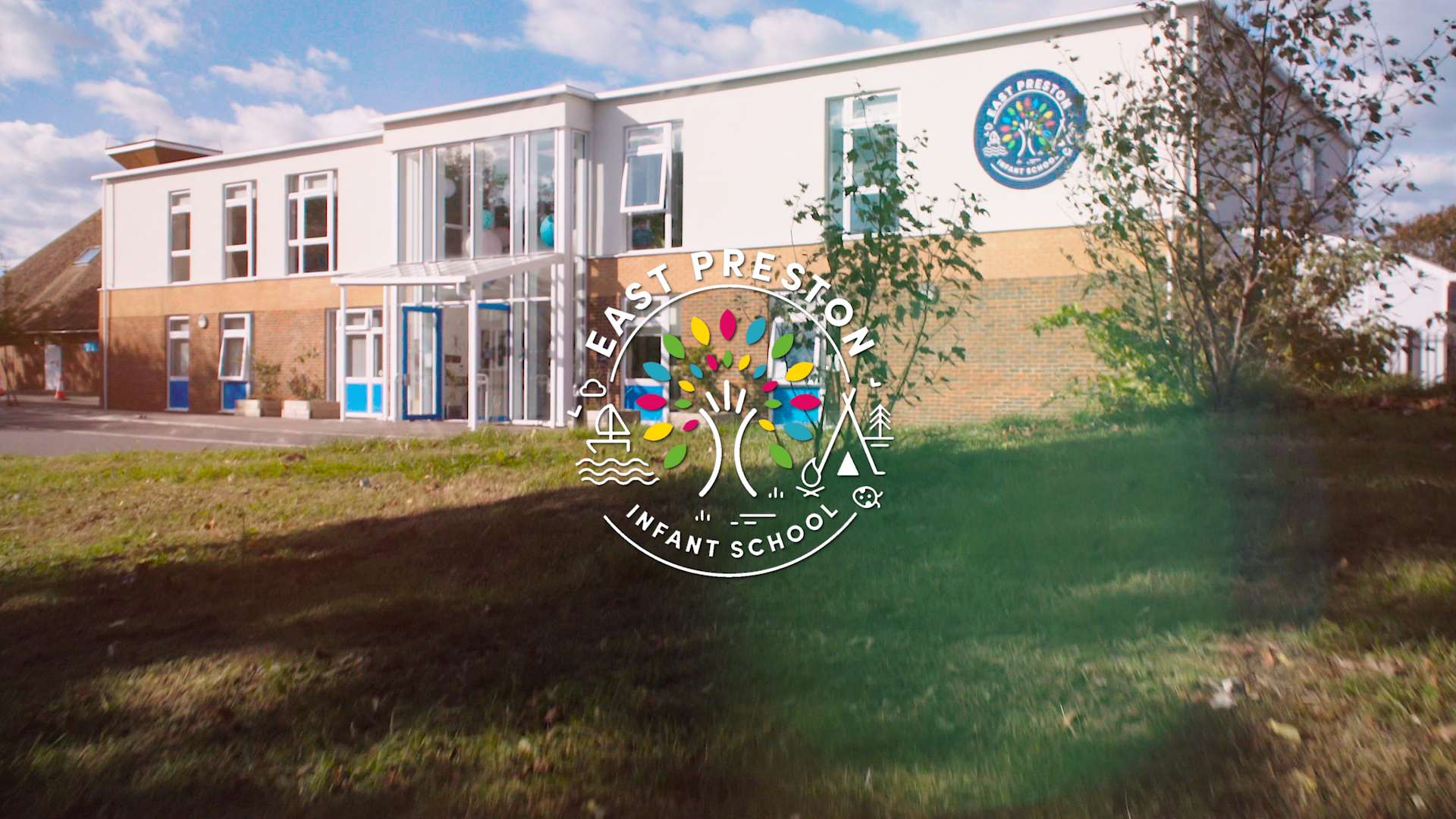 Our school was opened in May 1973, further re-modelled in 2003, and again in 2015. It is of semi-open plan design and comprises seven classroom areas within the main building, each with its own cloakroom and toilet facilities, a modular pod containing two further classroom areas with cloakroom and toilet facilities, a hall, a library, a computer suite, several group learning spaces, including a sensory room and administrative accommodation.
There is a hard-surface playground with a 'quiet' area with seating, an adventure play trail, an orchard, wildlife ponds, a music garden, vegetable gardens, a daffodil maze and a large school field. The School also has its own Forest School area containing a fire circle, mud 'kitchen', canopies and an outdoor classroom (SolarDome). In addition there is a purpose built enclosed outdoor classroom for Reception children and covered outdoor classrooms for Year One and Year Two pupils.
At East Preston Infant School, children come first. We recognise that starting school is an important time in a child's life and try to make the transition from home to school as smooth and as anxiety free as possible (for both child and parents). We aim to give our new entrants as happy and positive a start as possible to their school careers. We want all children to do well at school and so we have high expectations for pupils in terms of work and behaviour. We believe that the most effective learning takes place when:
Children are happy and secure
Lesson planning is rigorous and appropriate
Children understand
The environment is supportive
The adult team works and develops together
There is a supportive relationship between the school, home and the local community
Children share the responsibility for their own learning
A range of teaching techniques and strategies are used appropriately
The first years of education are the most vital and it is a time when children develop many of the attitudes and abilities that shape their lives. In order that your child's years with us will be happy and rewarding we support them with a well-qualified, enthusiastic and caring staff, an active 'Friends of East Preston Infant School' Association and a supportive governing body.